Fiat £3000 eGrant Available Today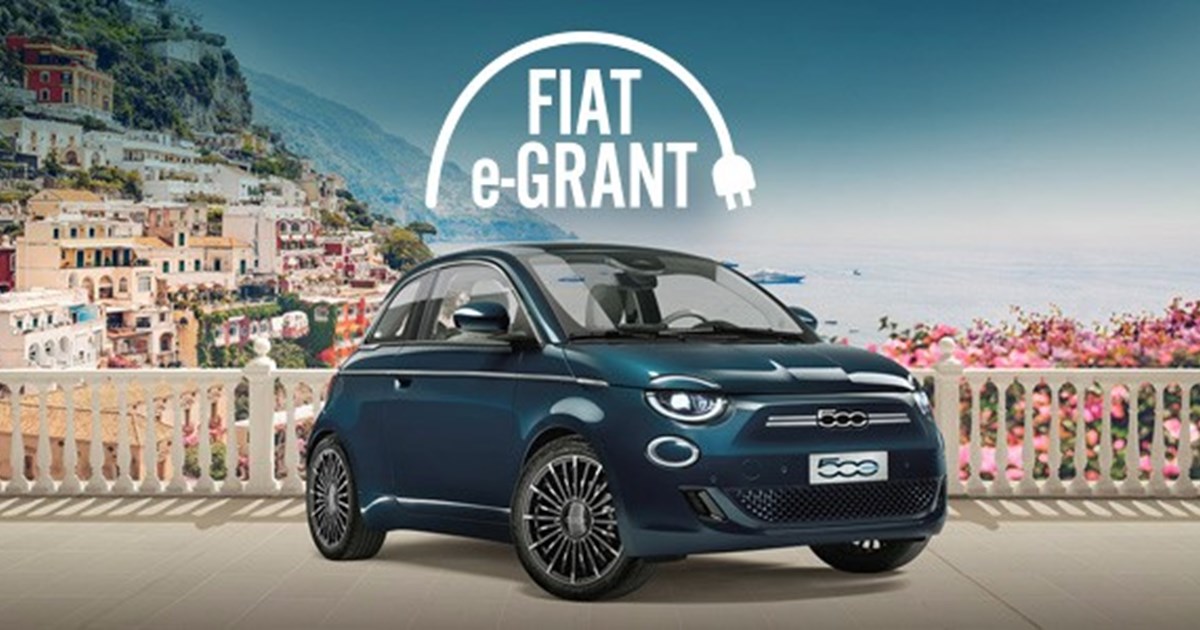 Accelerate into a Greener Future:
Secure Your £3,000 e-GRANT on the All-Electric Fiat 500 at PMS Haverfordwest
At PMS, your main Fiat dealer in Haverfordwest, we are excited to be at the forefront of the electric vehicle revolution. We believe in making electric driving accessible to everyone, which is why we have a special invitation just for you.
In light of the UK government's decision to discontinue the £1,500 Plug-in Car Grant last year, Fiat has taken a step forward with our own initiative - the e-GRANT. We're not just matching the government's offer; we're doubling it, giving you a substantial £3,000 towards* your new vehicle purchase.
Consider the All-Electric Fiat 500e - a chic reinterpretation of the iconic Fiat 500, equipped with a driving range that stretches up to 199 miles**. This green mobility masterpiece isn't just available, it's ready for immediate delivery, poised to add a spark to your summer adventures.
We cordially invite you to PMS in Haverfordwest to test drive the All-Electric Fiat 500e. There's no better time to make the switch to electric, and with the generous Fiat e-GRANT, your transition to a greener lifestyle becomes even more rewarding.
*Fiat e-Grant saves £3,000 from the retail price of a Fiat 500e. Offer applies to qualifying new vehicles ordered between 01/06/2023 and 31/12/2023. Selected stock and participating retailers only. Fiat Chrysler Automobiles UK Ltd t/a Fiat reserves the right to change, amend or withdraw this offer at any point. Offer correct at time of publication. Retail sales only.  fiat.co.uk
Got a question? - click below and a member of our friendly sales or service team will get back to you.