Panda Trussardi
Original, unique and surprising. Get ready to experience the new Fiat Panda Trussardi and enjoy every journey in comfort and style.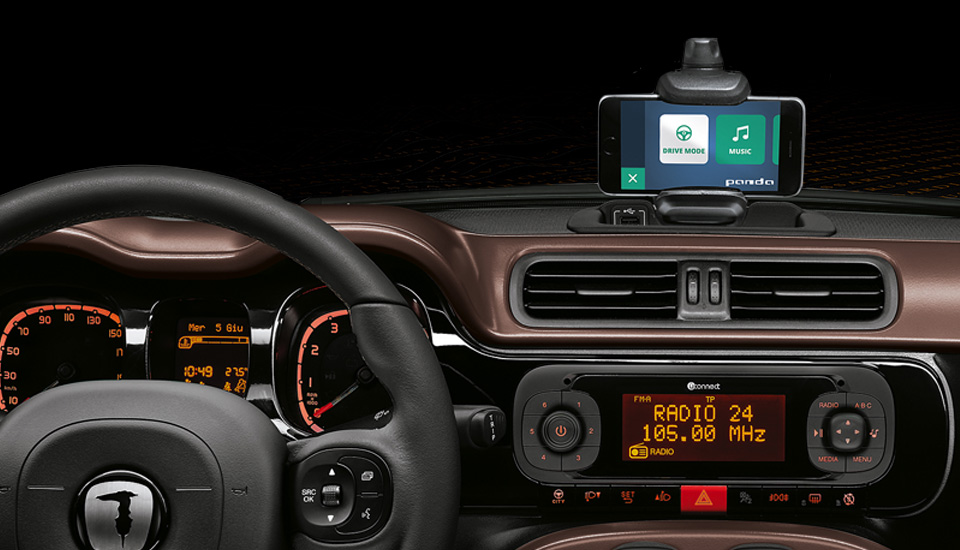 Technology with Style
The new Fiat Panda Trussardi comes with UconnectTM radio and Bluetooth technology for a seamless connection with your smartphone. With integrated steering wheel controls you can safely enjoy every journey with technology at your fingertips.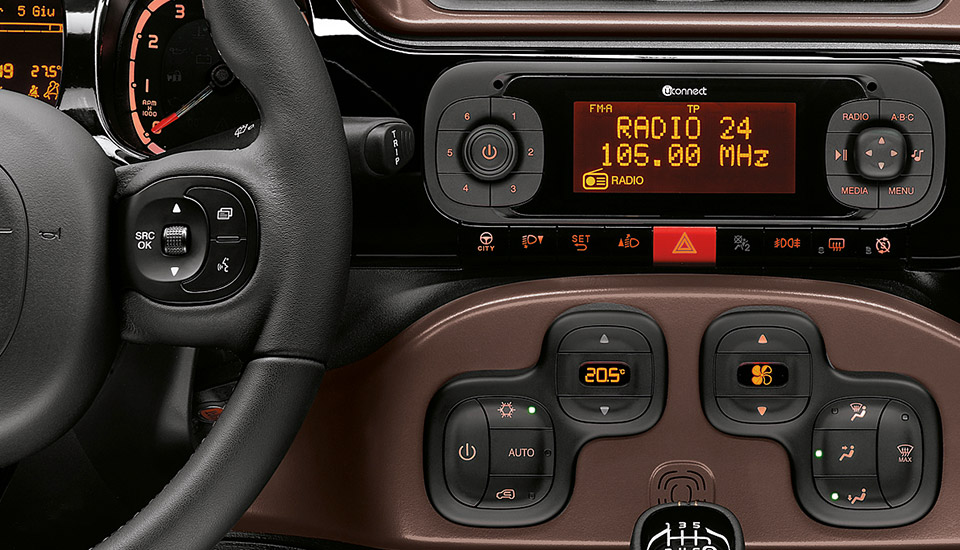 Everything you need
The Fiat Panda Trussardi comes with the UconnectTM app, giving you access to you favourite radio stations, your playlist, your contact and your apps all in one place.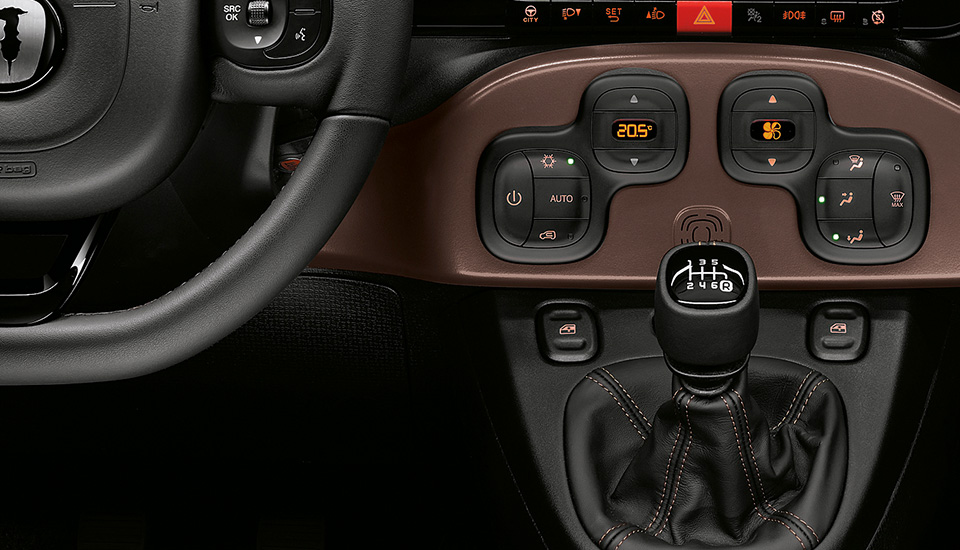 Practical as well as Stylish
The Fiat Panda Trussardi is not just stylish, it's helpful too. Thanks to the Gear Shift Indicator (GSI) that lets you know when you should change gears, and the Start&Stop Technology that stops that engine when the vehicle is stationary.