INNOVATIONS IN ELECTRIC DRIVING
CRAFTED FOR THE CITY
With its up to 199-mile range*, the All-Electric Fiat 500 has your city commute covered - as well as a couple of stops along the way.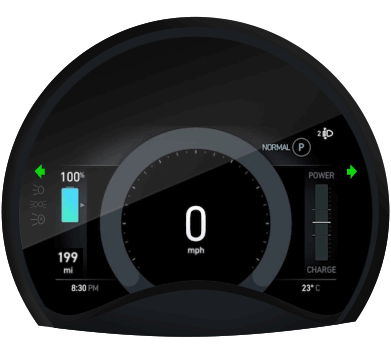 SHERPA MODE
Activate 'Sherpa Mode' to save energy while optimise your electric car's parameters, including mobile charger and air-conditioning, or limiting speed and acceleration.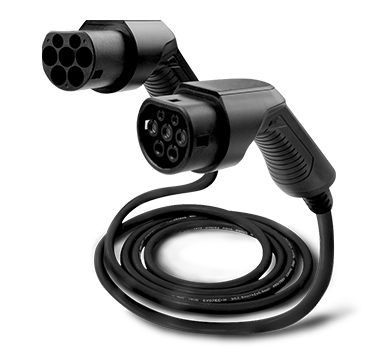 FAST CHARGING
The All-Electric Fiat 500 has fast charging capabilities of up to 85kW, adding up to 30 miles of range in just 5 minutes. It can reach up to 80% of full battery charge in 35 minutes.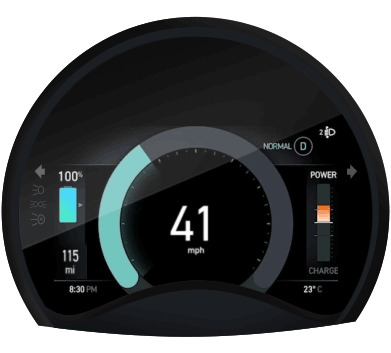 ONE PEDAL DRIVING
The All-Electric 500 is one of the first electric cars to offer a new driving experience using the right-hand pedal both to accelerate and decelerate. Any time the driver lifts their right foot from the pedal the car slows down, then concerts and recovers kinetic energy to generate electric power and recharge the battery.
YOUR AWARNESS CAN CHANGE THE RANGE.
Various factors can alter your electric car's range.
At high speeds, range is reduced. At 70mph the range is almost halved compared to the WLTP cycle. Smooth acceleration and gentle use of braking can optimise autonomy by 15% - 20%.
Using the heater can affect potential range up to 40%. Good advice is to preheat or cool the car.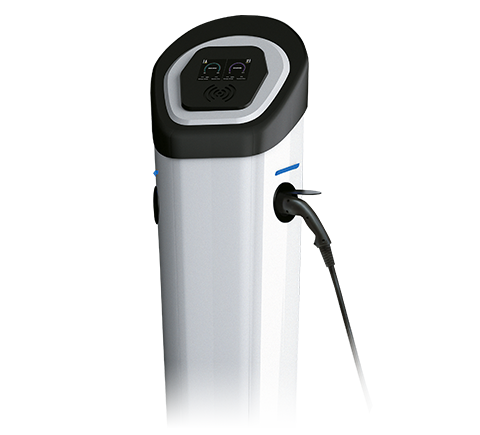 FOR AN EASY CHARGE OUT OF HOME
No need to worry if you are not at home: charge using the 11kW Mode 3 Cable at public stations and parking spaces or at home with your wallbox.
EXPLORE THE ALL-ELECTRIC 500
ALLOY WHEELS
Make sure your 500 style stretches from head to toe (or roof to wheel) with bi-tome, diamond finish alloys.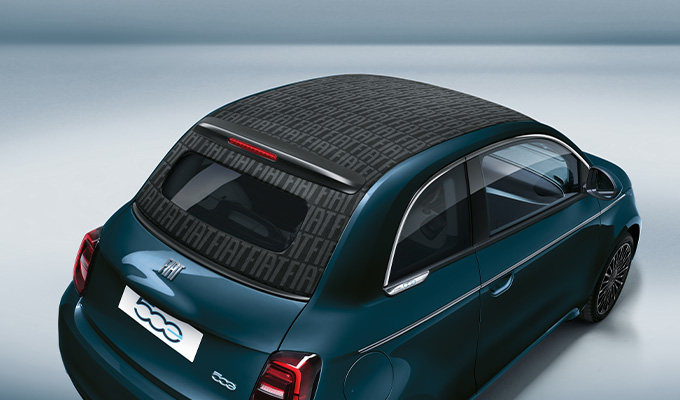 CAPOTE STYLING
An icon, updated. Enjoy that open-air, Dolce Vita feeling in the UK's first 4-seat, all-electric convertible.
NEXT-LEVEL INFOTAINMENT
Connect your devices so you can listen to music, navigate and more - all through the smartphone-like interface.
DASHBOARD
The premium, soft-touch wrapped dashboard is a step towards a more sustainable future.