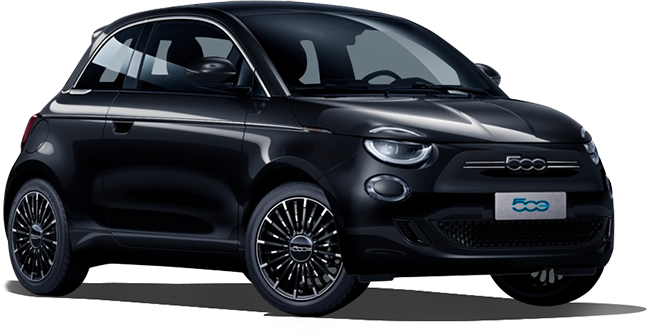 NEW 500 LA PRIMA BY BOCELLI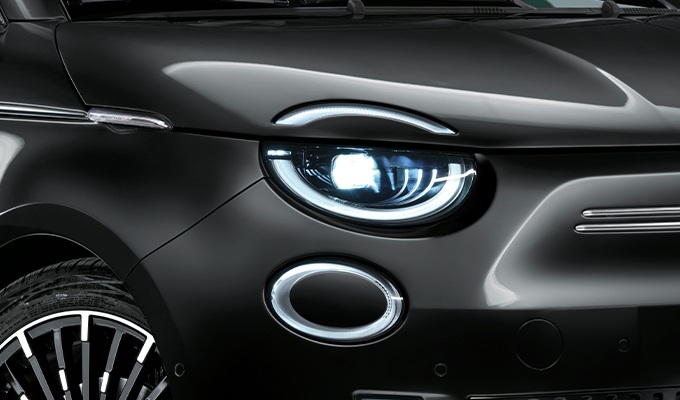 SHED ALIGHT ON TOMORROW
The full LED Light with 'Infinity' signature provides a clearer perspective on the road ahead, with a renewed but always recognisable 500 look.
FROM THE PAST TO THE FUTURE
The LED side indicators are a tribute to the historic 1957 Fiat 500 design.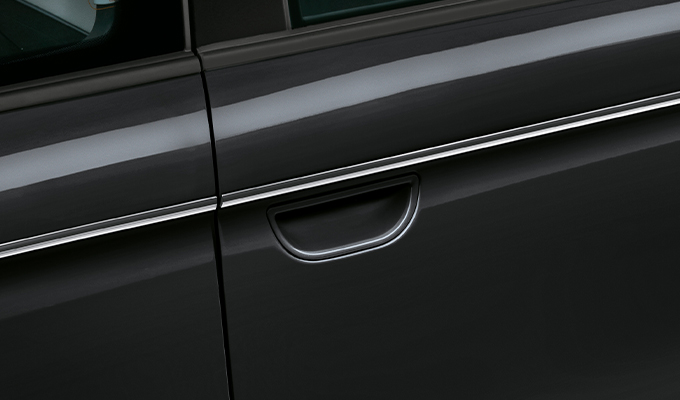 CONVENIENCE FROM THE FIRST TOUCH
The redesigned electric door handle with an e-latch system is more streamlines and simpler to use than of any other 500. Simply push the soft button on the inside to unlock the car.
17" ALLOY WHEELS
Iconic from top to bottom, the 17" alloy wheels have a bi-tone diamond finish.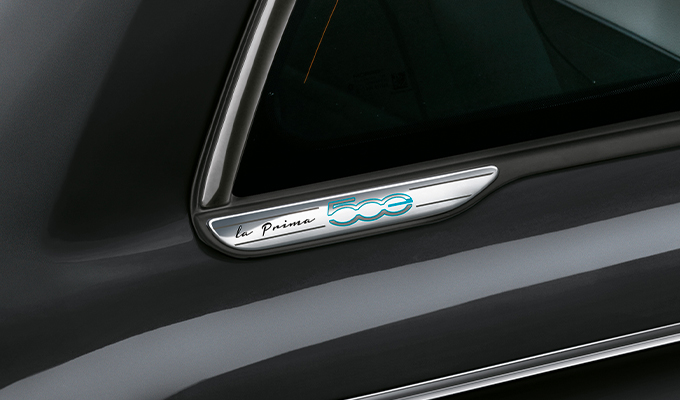 DEDICATED BADGE
Because being the first electric car produced by Fiat is definitely something to be proud of.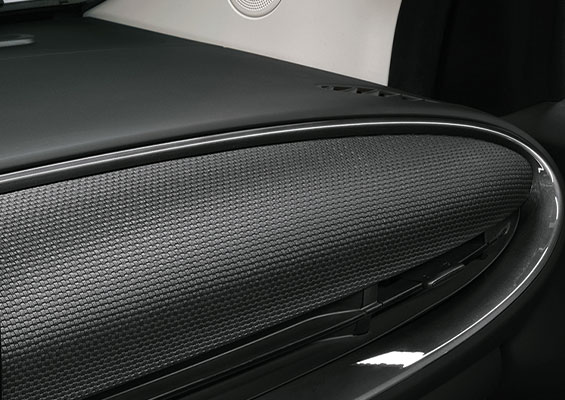 DASHBOARD
Wrapped dashboard fascia marks an evolution in design, geared towards a more sustainable future.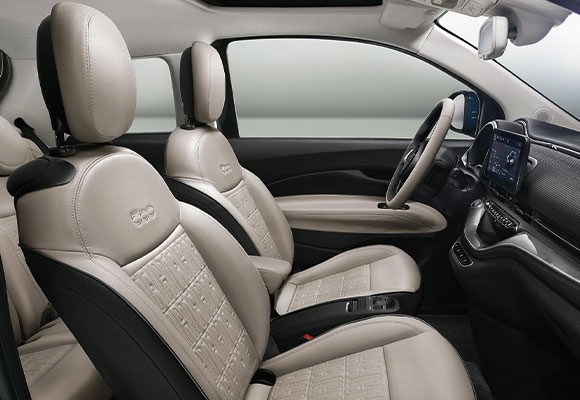 A NEW SPACE
To create a more spacious and comfortable space, the central tunnel has been removed.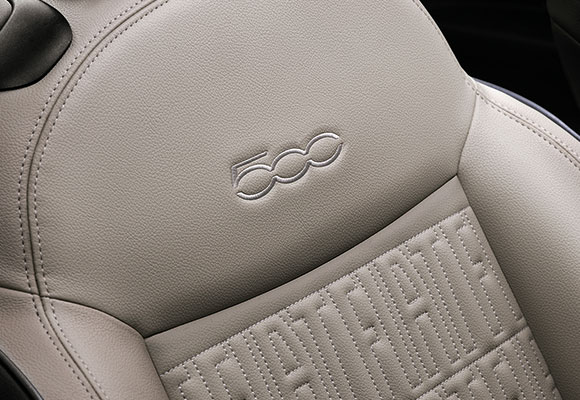 PREMIUM INTERIORS WITH SOFT TOUCH SEATS WITH FIAT MONOGRAM
Premium interiors with Fiat monogram soft touch seats, highly adjustable with 6-way driver seat adjustment.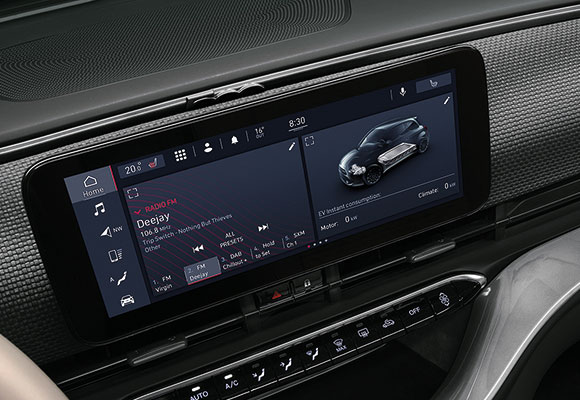 10.25" INFOTAINMENT SYSTEM WITH NAVIGATION
Listen to music, navigate and connect your devices. Smartphone-like interface on a 10.25" touch screen, fast Bluetooth connection, compatible with wireless projection systems: the ultimate infotainment experience.
ICONIC SIGNATURE
The signature 500 badge adorns the soft touch steering wheel, reshaped to recall the iconic style of the two-spoke wheel in the original 1957 Fiat 500.
STAY CONNECTED
With the new USB type A and type C ports you can charge all your smart devices quickly and easily. Now you're connected wherever you go.
CRAFTED FOR THE CITY
With its up to 199-mile range*, the All-Electric Fiat 500 has your city commute covered - as well as a couple of stops along the way.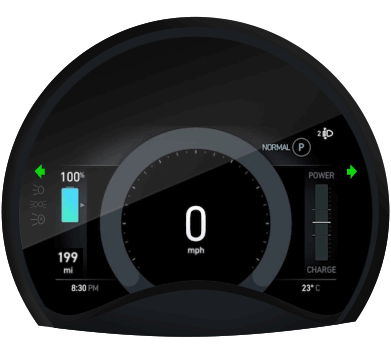 SHERPA MODE
Activate 'Sherpa Mode' to save energy while optimise your electric car's parameters, including mobile charger and air-conditioning, or limiting speed and acceleration.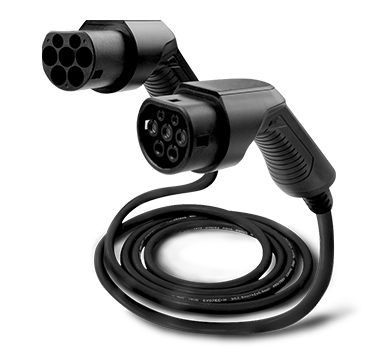 FAST CHARGING
The All-Electric Fiat 500 has fast charging capabilities of up to 85kW, adding up to 30 miles of range in just 5 minutes. It can reach up to 80% of full battery charge in 35 minutes.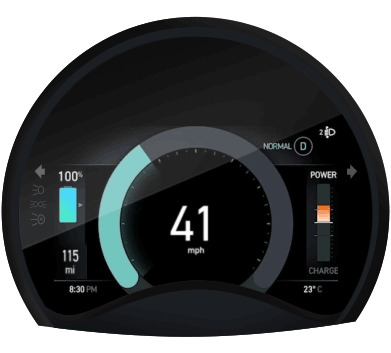 ONE PEDAL DRIVING
The All-Electric 500 is one of the first electric cars to offer a new driving experience using the right-hand pedal both to accelerate and decelerate. Any time the driver lifts their right foot from the pedal the car slows down, then concerts and recovers kinetic energy to generate electric power and recharge the battery.
YOUR AWARNESS CAN CHANGE THE RANGE.
Various factors can alter your electric car's range.
At high speeds, range is reduced. At 70mph the range is almost halved compared to the WLTP cycle. Smooth acceleration and gentle use of braking can optimise autonomy by 15% - 20%.
Using the heater can affect potential range up to 40%. Good advice is to preheat or cool the car.
EXCLUSIVE WALLBOX
The optional easy Wallbox has been designed exclusively to create your personal charging point at home. All set with the "plug & play" technology which requires no professional installation and a Bluetooth connection, for settings and checking operation parameters. The easyWallbox has a Dynamic Power Management (DPM) sensor to prevent blackouts in the house and if you upgrade up to 7.4kW (with professional installation), the New 500 La Prima by Bocelli hatchback will recharge in less than 4 hours*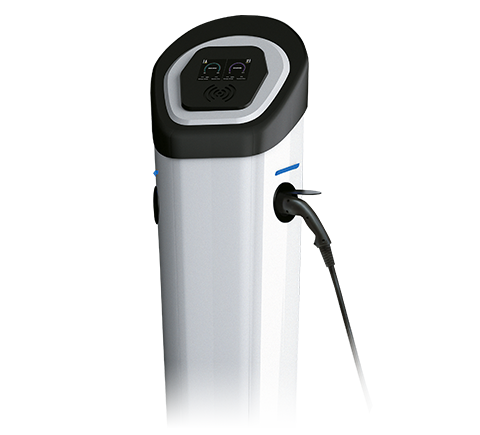 FOR AN EASY CHARGE OUT OF HOME
No need to worry if you are not at home: charge using the 11kW Mode 3 Cable at public stations and parking spaces or at home with your wallbox.
The all new Cinerama Infotainment system of the New Fiat 500 La Prima by Bocelli hatchback, with a 10.25" display, with a JBL Premium Audio System mastered by Andrea Bocelli, allowing you to enjoy an unparalleled sound experience during every journey. The ultra-fast Bluetooth pairing connects all smartphones in the car. The system offers an intuitive, easy-to-use customisable interface, in which the driver can arrange the screen-layout according to their personal preference. Equipped with a fully integrated Navigation platform, which shows drivers up-to-the minute traffic information, refreshed every 30 seconds, including traffic density, speed cameras, parking, EV stations, and destination weather information.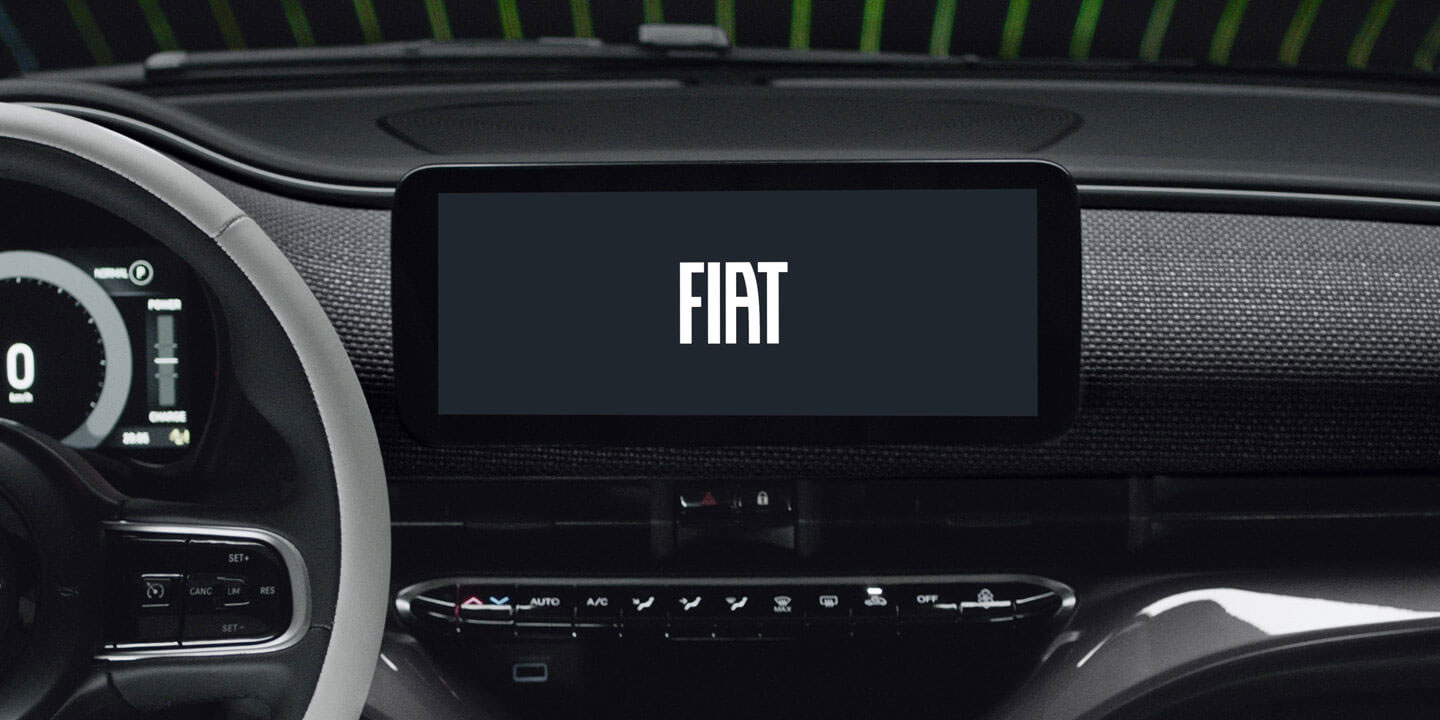 WIRELESS APPLE CARPLAY
Connect your iPhone to the Uconnect™ 10.25" display and control Apple CarPlay wirelessly with Siri voice control or the touch-screen. Wireless Apple CarPlay is the smarter, safer way to use your iPhone in your car. You can get directions, make calls, send and receive messages, and listen to Apple Music, audiobooks or podcasts while still staying focused on the road.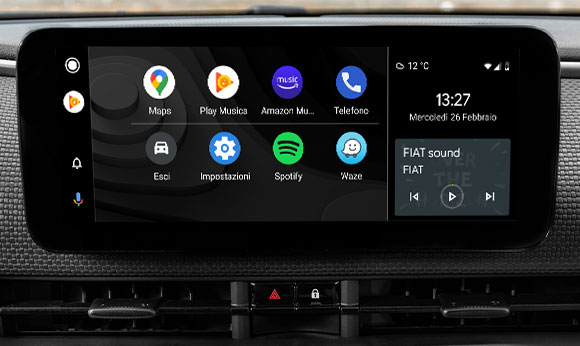 WIRELESS ANDROID AUTO™
The New 500 La Prima by Bocelli hatchback is also compatible with Android Auto™ and it can connect wirelessly (with compatible phones). Once your smartphone is connected to the city car, the user-friendly interface displays your apps on the Uconnect™ 10.25" display. You can manage music and contacts, and thanks to Google Maps you can explore maps, traffic conditions in real time, directly from the touch-screen and without putting safety at risk.
Google, Google Play, Android Auto are trademarks of Google LLC.
To use Android Auto on your car display, you'll need an Android Auto compatible vehicle, an Android phone running Android 5.0 or higher, and the Android Auto app.
To use Android Auto Wireless you will need to have one of the following
• Any smartphone with Android 11.0 and a 5 GHz Wi-Fi network. In the European Union, smartphones must meet additional regulatory requirements in order to use the 5 GHz Wi-Fi network in the car.
• Google or Samsung smartphone with Android 10.0.
• Samsung Galaxy S8, Galaxy S8 + or Note 8 phone running Android 9.0.
Got a question? - click below and a member of our friendly sales or service team will get back to you.