PANDA TOP
Go top-of-the-range with the Panda Top. With the Cross body style, you'll be ready for any adventure. Plus, travel with ease, with the 7" infotainment screen, with Android Auto and Apple CarPlay available.
INSPI(RED) BY THE HUMAN FAMILY
A unique partnership to showcase the work of (RED). (RED) is an organisation that fights global health emergencies like AIDS and COVID. By purchasing a (RED) product, a donation is triggered to the Global Fund to support a range of prevention, treatment, counselling, testing, education and care services to the communities most in need. To further the work of (RED), we've proudly joined this experience and created the (FIAT)RED Family.

Fiat, Jeep and RAM have committed, through the partnership with (RED) to donate a minimum of $4 million to the Global Fund between 2021 and 2023 to help fight health emergencies like COVID-19 and AIDS. Each (FIAT)RED vehicle is a (RED) Product and is part of this commitment.

MORE CONNECTED, MORE THAN CAPABLE 
Introducing Panda Garmin: a special series made for those who never stop living life to the fullest. Panda is renowned as a connecter and mover of people, with its compact design and determined spirit. Now with Garmin, a leader in GPS navigation and wearable technology, the Panda Garmin combines style with health monitoring and fitness features thanks to the Venu® Sq smartwatch, inspiring everyone to keep moving. Garmin's smart solutions and Fiat's iconic style allow you to experience a bolder and more dynamic connection with your vehicle, nature and passions.
YOUR WORLD, WITHIN YOUR REACH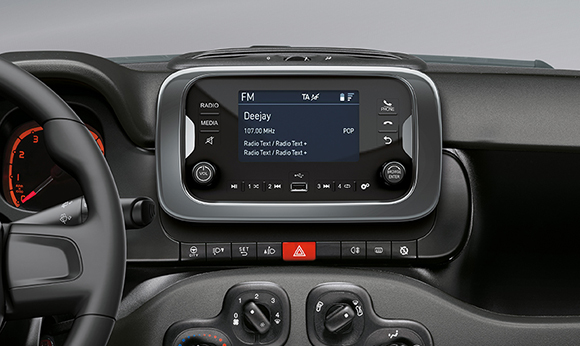 INFOTAINMENT
The Infotainment system on Panda features a 5" radio DAB, AM/FM tuning, plus USB and Bluetooth connection.
ALWAYS A CLASSIC, ALWAYS A LEADER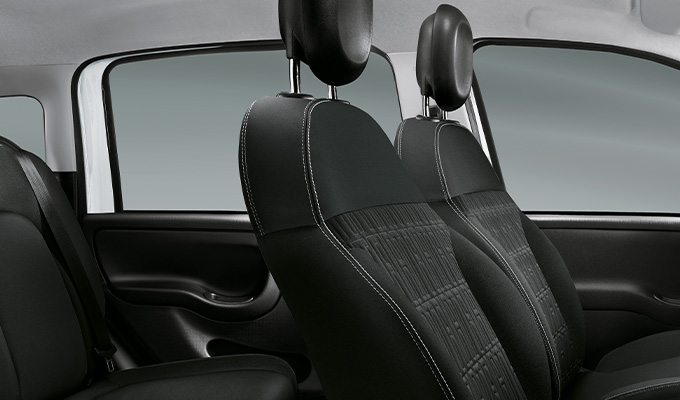 SUNTAINABLE COMFORT
The Fiat Panda features new black fabric seats with Fiat monogram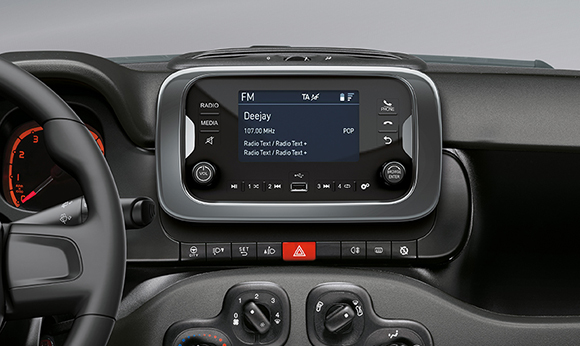 CHOOSE YOUR COMMECTION
The 5" display radio features a DAB radio, AM/FM tuning, plus USB and Bluetooth connection. Enjoy crystal clear radio and easily connect your phone for music and much more.
Got a question? - click below and a member of our friendly sales or service team will get back to you.