Fiat 500 Hybrid
New 500 Hybrid Launch Edition 
The icon of city-cars goes hybrid.
SAME MOOD, NEW ATMOSPHERE: ​​
The Fiat 500 brings hybrid mobility to the world of style.

Interiors by SeaQual™
A high quality designed product, with ethical purpose: helping to resolve sea pollution. The new 500 & 500C seats are made by SeaQual™ a special kind of filament which is made by recycling the plastic collected from the sea.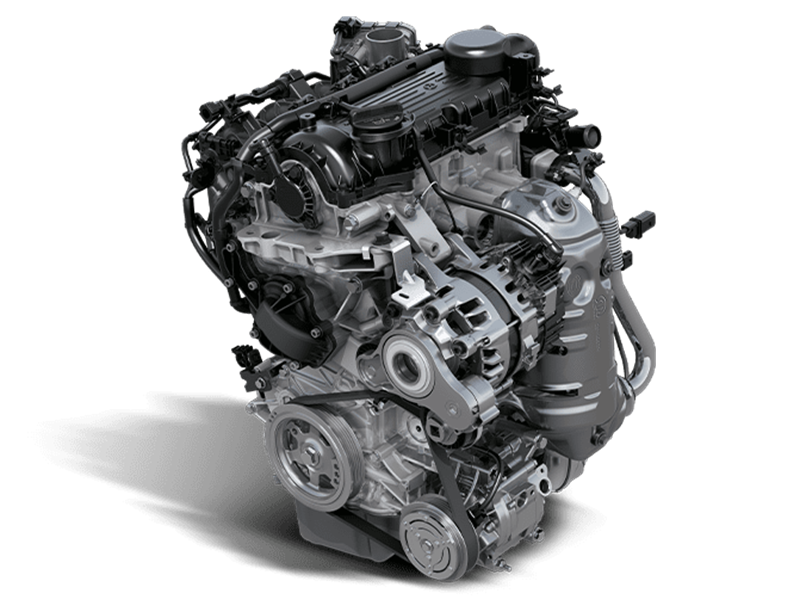 New and Improved
The new 500 & 500C hybrid now offer reduced emissions* while driving, thanks to the new hybrid engine. With improved fuel consumption, they are easy to use and provide a more pleasant driving experience.
* According to NDc2 homologation cycle when compared to a Fiat 500 1.2 69HP.
WHY GO HYBRID?​​
Not just for the environment, going hybrid means a range of benefits even for you.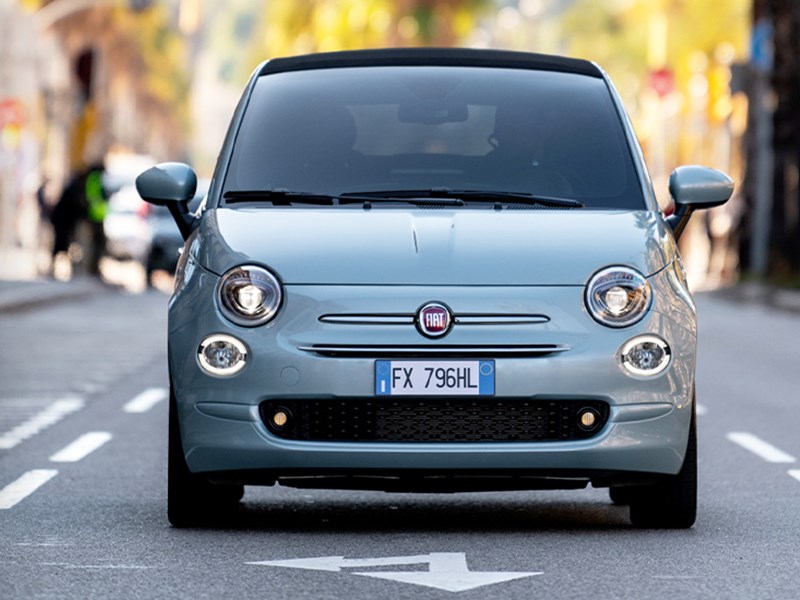 Go Hybrid
Thanks to the introduction of mild hybrid technology the New Fiat 500 Hybrid Launch Edition is not only more efficient, with lower C02 emissions while driving, but also provides a more refined and relaxing driving experience.
The mild hybrid system assists with the acceleration to improve responsiveness, and allows for a smoother and quicker engine restart during the Start&Stop phase.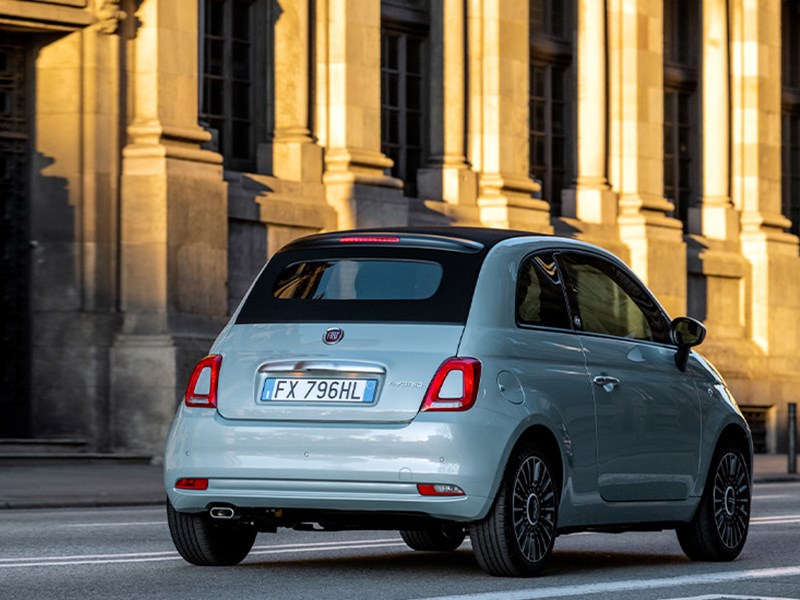 TOTAL FREEDOM
The mild hybrid system is self charging and does not require to be plugged in. The system recoups energy during the coasting and braking phases for hassle free driving in and out of town, whilst still providing ecological and economical benefits.
INTERIORS​​
Beware: style on board.