500L Cross Look
Share your most memorable experiences with the people you care most about. The new Fiat 500L Cross Look: where civilisation ends, adventure begins.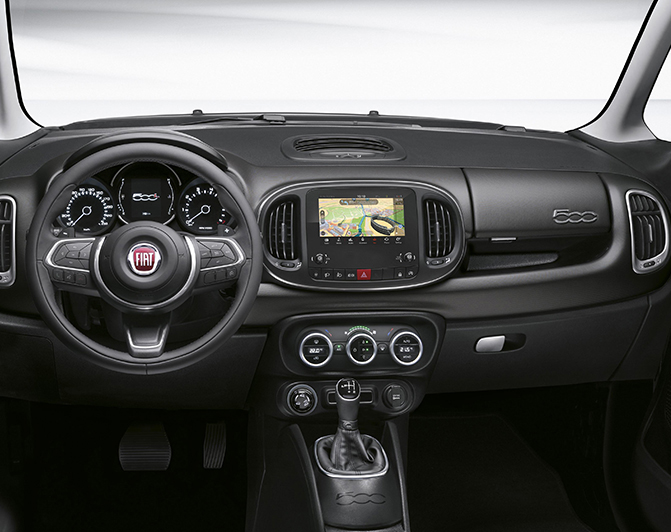 Venture out
The 500L Cross Look is a go-anywhere go-anytime type of car, designed for people who turn every bit of free time into a journey of discovery. The adjustable seats, Uconnect™7" HD LIVE touchscreen radio with USB and Mode Selector will make every trip unforgettable, both in and out of town.
Load up with experience, there's all the space you need.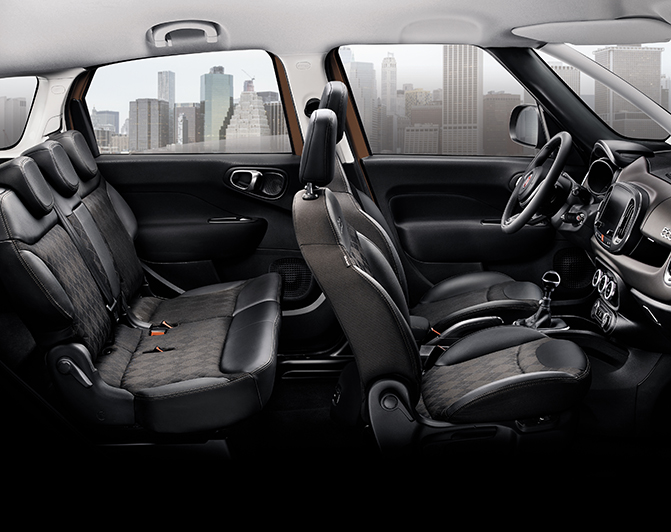 Comfort, outside your comfort zone.
The 500L Cross Look is a car for living to the full.
Its interior style is set off by a dashboard in matching body colour and new seat upholstery fabric, while its versatility is expressed by the reclining and height-adjustable seats.
So you can customise your seating position and even take a comfortable rest between one destination and the next.
A boot-load of memories
Journeys are like that: you set off with your suitcases bursting at the seams, and you come back without the souvenirs you wanted, because you haven't got room.
But with the 500L Cross Look you get 455 litres of boot space. And if that's not enough, the Cargo Magic Space system and folding rear seats will free up even more volume.
Load up with what you want, because the best thing you can bring back from any trip is the experience.