Abarth
695


TURN UP THE ADRENALINE
Give your sporty soul what it needs. The new Abarth 695 combines the two principles at the centre of the Scorpion brand: exhilarating performance, thanks to the 180 HP engine, and maximum customisation. Feel even more free to express yourself and have fun while doing it.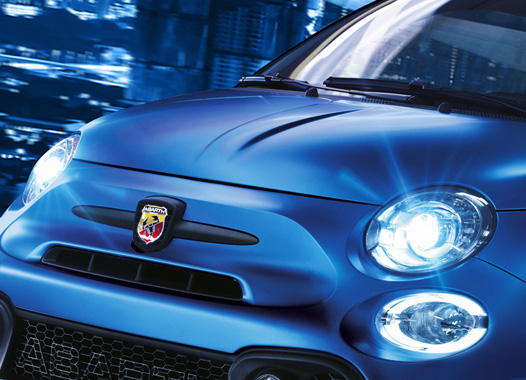 1.4L TURBO T-JET 180 HP
Under the bonnet of your Abarth 695 you can unleash the full power of the 1.4L, 180 HP T-jet engine. This high performance engine, in synergy with the Garrett turbo, generates up to 250 Nm of torque at 3000 g/m, a maximum speed of 140 mph and 0 to 62 mph acceleration in just 6.7 seconds.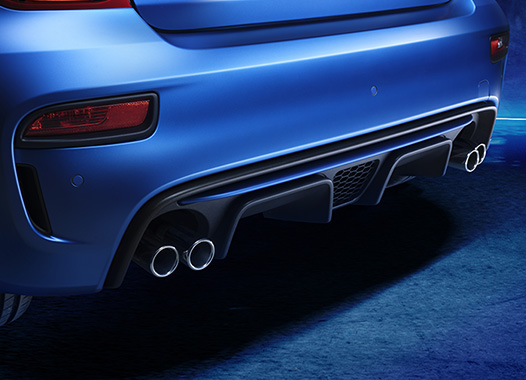 ONE-OF-A-KIND SOUND
Give your drive an unmistakable soundtrack. The new Abarth 695 comes with the iconic Record Monza exhaust as standard, which translates your driving performance into an unique and bold sound.
ADRENALINE AT YOUR FINGERTIPS
All Abarth's great performance features come from a perfect harmony between the car and the driver. That's why the new 695 welcomes you with its sporty steering wheel, carbon finish and Alcantara fabric.
MAXIMUM POWER
ENGINE
Engine type, displacement, cylinders, Valves
T-JET, 1368 cm³, in-line 4 cylinder, 4 valves per cylinder
Maximum power
180 hp (132 kW) @ 5500 g/m
Maximum torque
250 Nm at 3000 rpm
Turbo
Garret GT 1446
TRANSMISSION, EXHAUST AND AIR FILTER
TRANSMISSION
5-speed manual / 5-speed automatic sequential gearbox opt
CONTROL
SUSPENSION
Front: McPherson with stabiliser bar
Rear: Torsion axle with stabiliser bar
Set-up
Lowered sporty
SHOCK ABSORBERS
Front: KONI with Frequency Selective damping (FSD) valve
Rear: KONI with Frequency Selective damping (FSD) valve
BRAKES
Front: Perforated self-ventilating discs, Ø 305 x 28, Brembo aluminium brake calipers
PERFORMANCE
PERFORMANCE
Maximum speed
140mph
Acceleration 0-62 mph
6,7 sec. (6,9 sec. sequential sequential gearbox)
Power weight ratio
5,8 kg/HP
Mixed WLTP consumption (mpg)
40.9 (40.4 - 39.2 with automatic transmission)
Mixed WLTP CO2 emissions (g/km)
156 (159 -163 with automatic transmission)
Ecological level
Euro 6D-Final
PURE RECORD MONZA SOUND
The incredible records set by Carlo Abarth in 1965 on the historic Monza track have inspired one of the most distinctive components of the modern Abarth. The Record Monza exhaust encompasses the entire Abarth experience in terms of sound and performance, and creates an everlasting link with its own history, marked by successes and victories. Turn on the engines: the soundtrack of your performance is called Record Monza.
DRIVEN BY PERFORMANCE
Get behind the wheel of the new Abarth 695 and choose either hatchback or convertible.